This post has already been read 138 times!
In a renewed effort aimed at reducing the rising rate of unemployment in the country, the National Directorate of Employment (NDE) has disbursed empowerment starter packs to ten 10 School-On-Wheels (SOW) beneficiaries scheme under the Vocational Skills Department, VSD, of the agency in Oyo State, who has successfully gone through its training programme.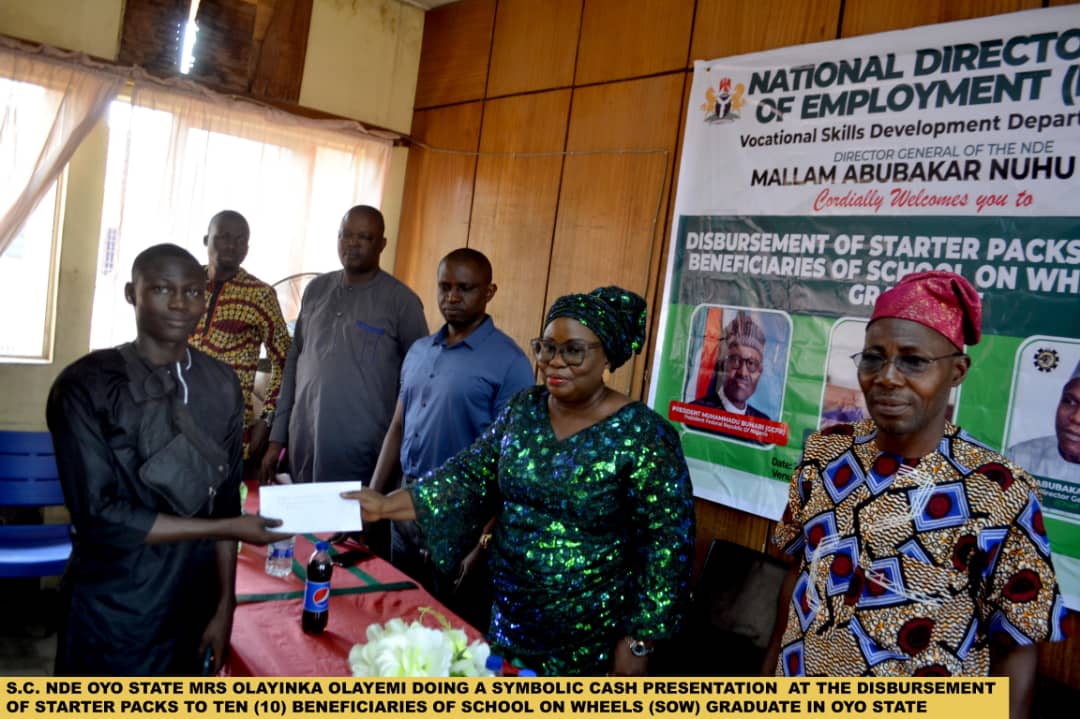 Speaking on behalf of the NDE Director General, Mallam Abubakar Nuhu Fikpo, during the resettlement programme in Ibadan, the NDE Oyo State Coordinator, Mrs Olayinka Olayemi, explained that the SOW training was designed by the agency to bring in training closer to the door step of trainees particularly those in the rural environment thereby promoting economic activities therein.
He noted that the SOW Resettlement loans Scheme, RLS, remains one of the laudable missions of the NDE designed to create wealth, employment generation, poverty reduction and more importantly curb rural urban drift in the country.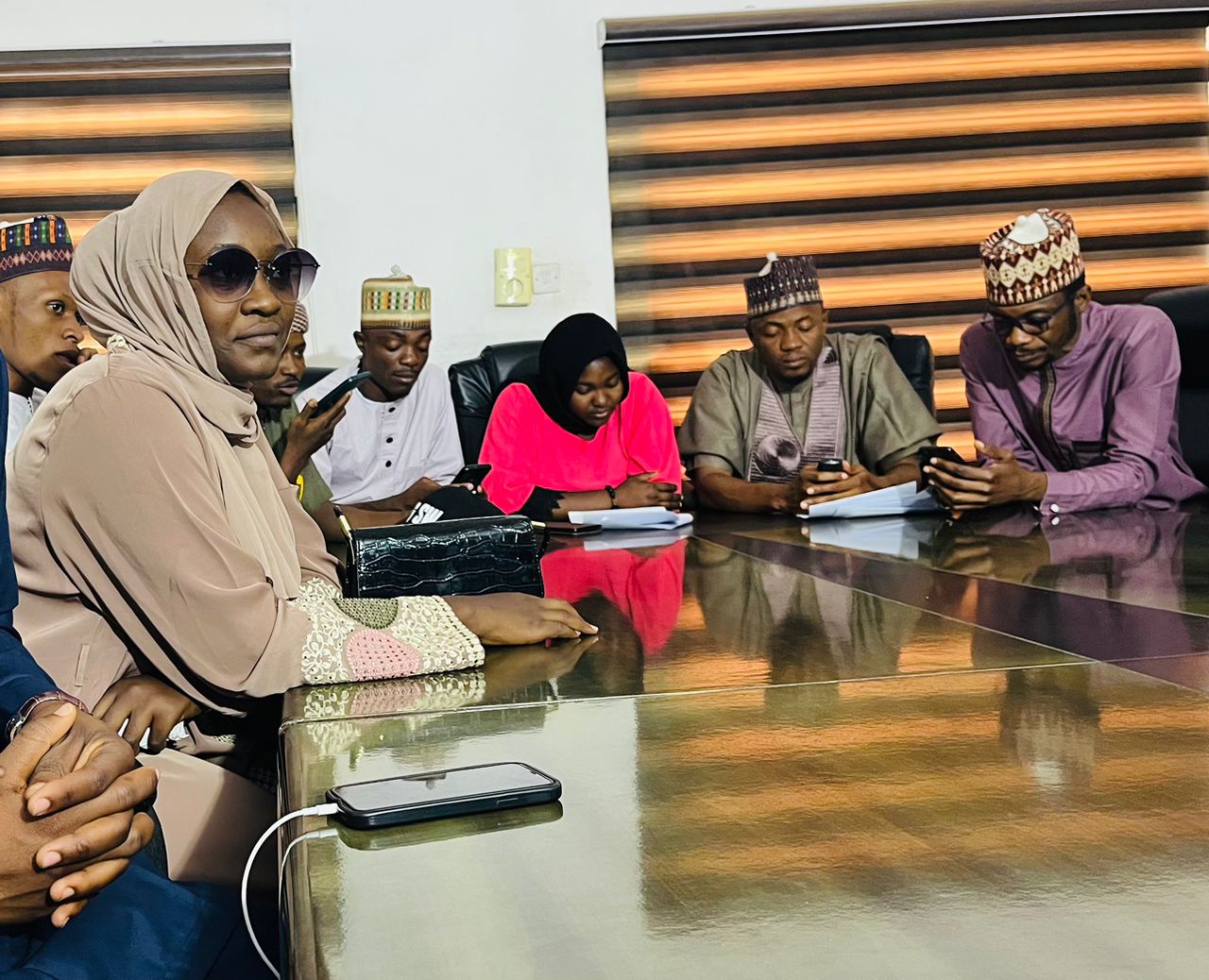 He reiterated that, NDE as an Employment Agency, strongly believe in the dynamics of capacity building of the unemployed youths to make them employable by impacting relevant demand driven skills, knowledge and competence in them.
Also speaking, the Director, Vocational Skills Development department, Mallam Isa Abdu, who was represented by Mr. Igwesi Onyekwelu assured that NDE is deeply committed to poverty eradication, wealth creation and employment generation.
He admonished the beneficiaries to make good use of the resettlement tools.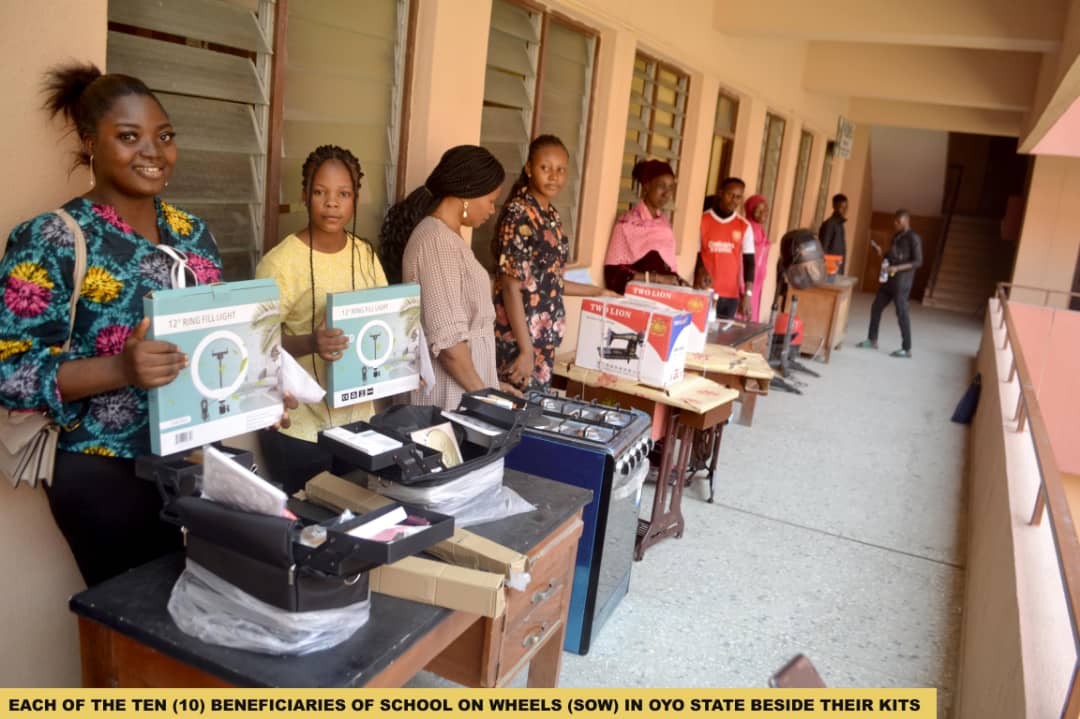 He also explained that the beneficiaries drawn from various trending skills sets such as Beauty Therapy, Catering Services, Fashion Design and Barbing were equipped by the NDE so as to enable them to be self-reliant by establishing their own businesses that will stand the test of time and in no distance time become employers of labour.
The head of Vocational Skills Department in Oyo State, Mrs Hilda Lawani, who was represented by Engr. Paul Ilori, Assistant Director, Vocational Skills Development, pointed out that the resettlement programme will go a long way in bringing out the best in the beneficiaries. and urged them to make good use of the rare opportunity to become self-reliant and an agent of change in their communities and country at large.