This post has already been read 145 times!
Determined to address the menace of business failure created by lack of managerial skills by new entrants into the informal sector, the National Directorate of Employment (NDE), has commenced a 5-day Basic Business Training (BBT) for 65 School leavers and artisans in Oyo State.

The first phase of BBT training which is taking place simultaneously in eighteen (18) states and Abuja was designed to train the beneficiaries on the rudimentary aspects of business management skills.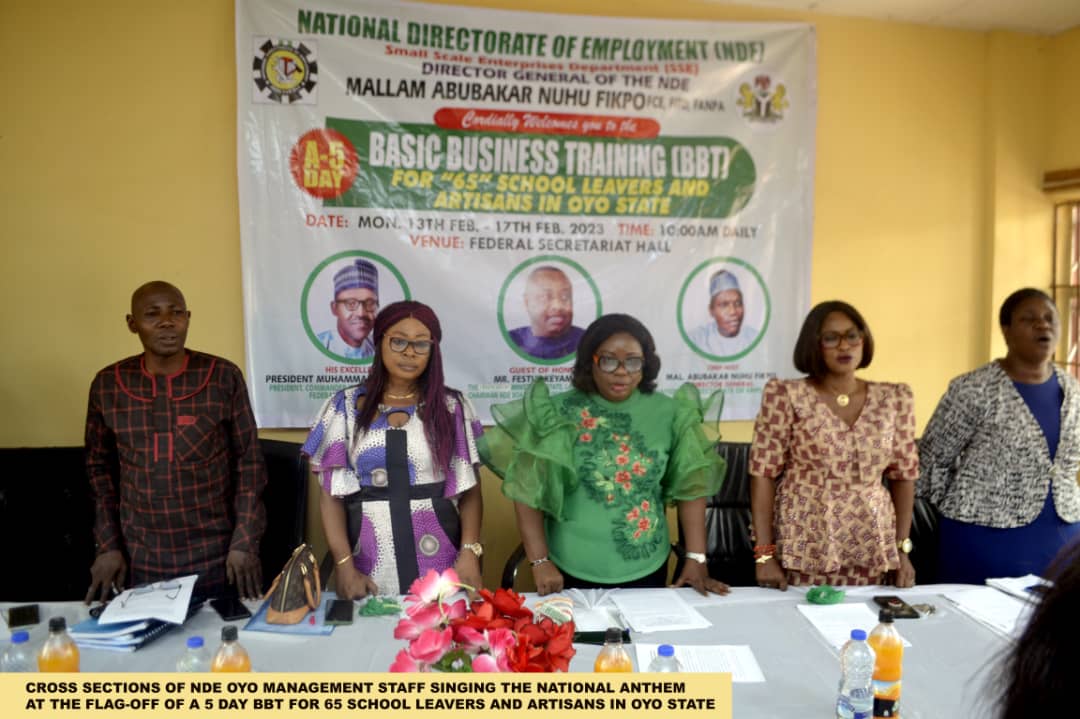 Speaking at the flag-off ceremony of the event, the NDE Director General, Mallam Abubakar Nuhu Fikpo, describe the informal sector as a significant contributor to the economy of every nation adding that it is for this reason that the agency encourages the formation of small businesses through its Enterprise Creation Schemes and supports their success through the provision of business management training
Fikpo, represented by the NDE Oyo State Coordinator, Mrs Olayinka Olayemi, pointed out that the fear of failure has been the bane of those that want to venture into new businesses but said that fear can only be overcome by knowledge.
He noted that the NDE through its Small Scale Enterprises (SSE) programme has over years inculcated in the unemployed the spirit of entrepreneurship, creativity and self-reliance with a view to assisting them set up their own businesses.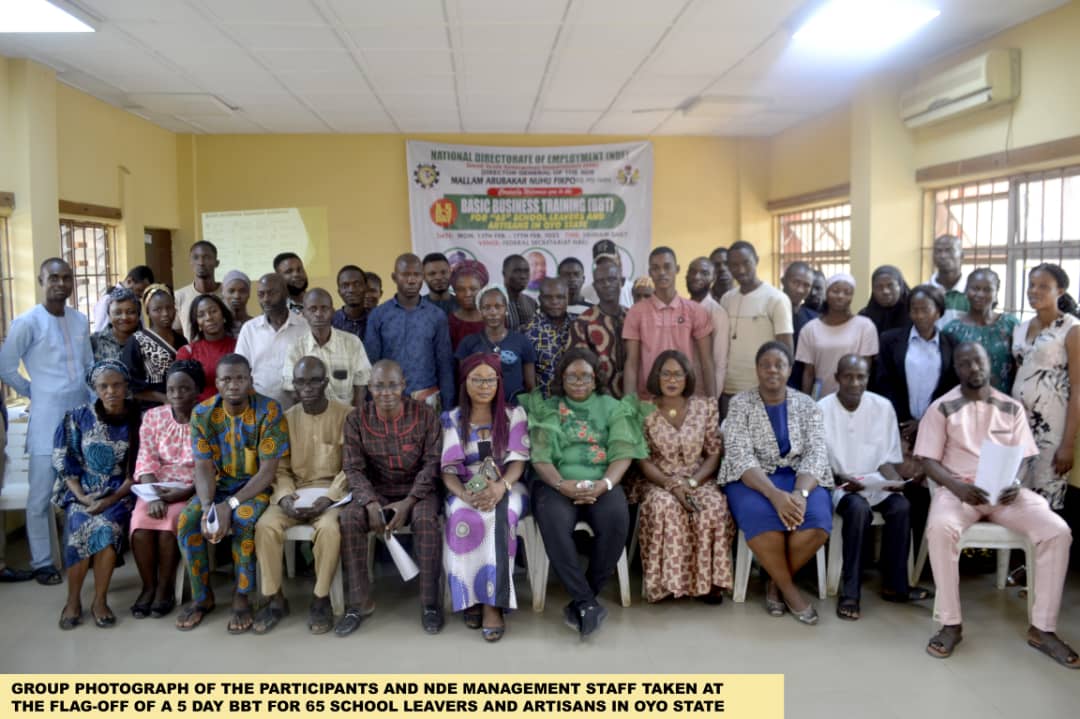 He also said the BBT training aims to build-up the confidence of first-timers with a view to overcoming business failures adding that the NDE is doing all it can to root out poverty and joblessness through skill acquisition schemes that would ultimately lead to generation of employment opportunities for the teeming unemployed youths in the country.

Also speaking, the head of SSE department, Abuja, Ms Chikodi Ike, represented by Mrs Augustina-Chilaka, said the NDE is aware of the huge challenge of unemployment and the associated anti-social behavior that prevails in the country at the moment and assured that the agency will continue to tailor its programmes towards empowerment of the unemployed through training in various skills sets based on the need of their communities and the choice of the beneficiaries.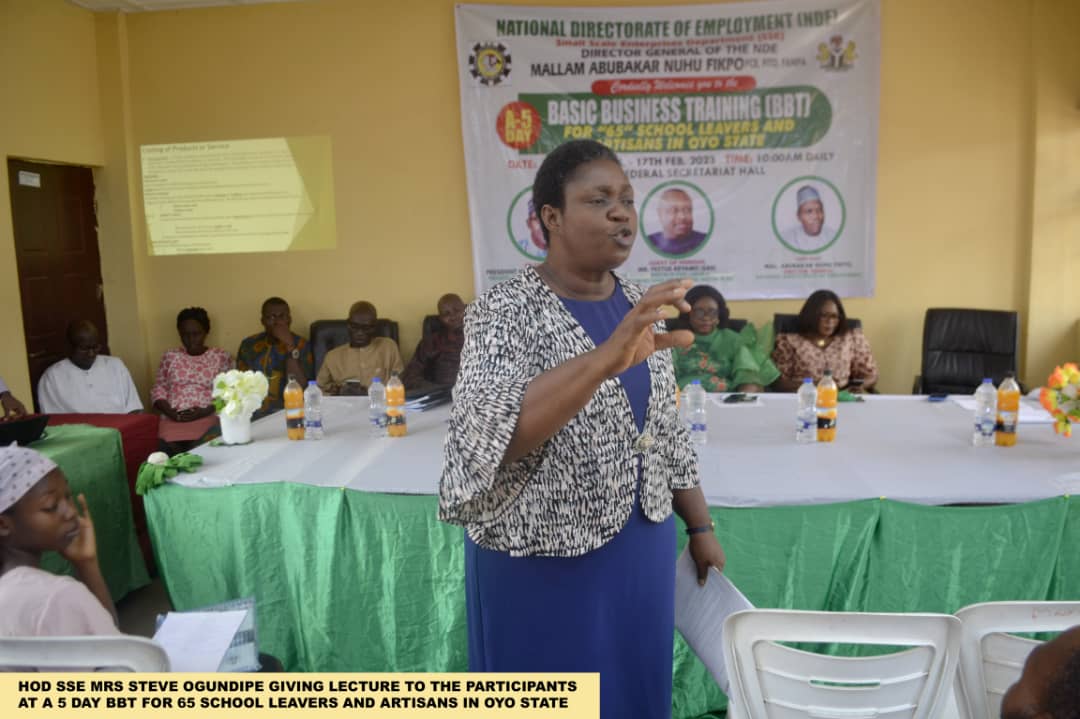 The Head of SSE department, NDE Oyo State, Steve Ogundipe, said the training will help to combat the menace of rising unemployment in the country and create necessary attitudinal changes in our youths to embrace self-employment rather than searching for elusive white collar jobs. She appealed to participants seize the rare opportunity being offered by the Federal Government through NDE programmes, in order to get out of poverty and joblessness.