This post has already been read 247 times!
Following the outcome of Abuja Transportation and Aviation Correspondent (ATACA), 2023 election held on the 3rd, February, 2023, the Editor of News Dot Africa, Oru Leonard Oru has taken over as the chairman of the association.
Mr Oru was announced as the candidate with the highest vote out of the three candidates that contested for the Chairmanship position.
The newly sworn in ATACA Chairman is a Fellow of the Advertising Regulatory Council of Nigeria (ARCON) and a full member of the Nigerian Institute of Management (NIM).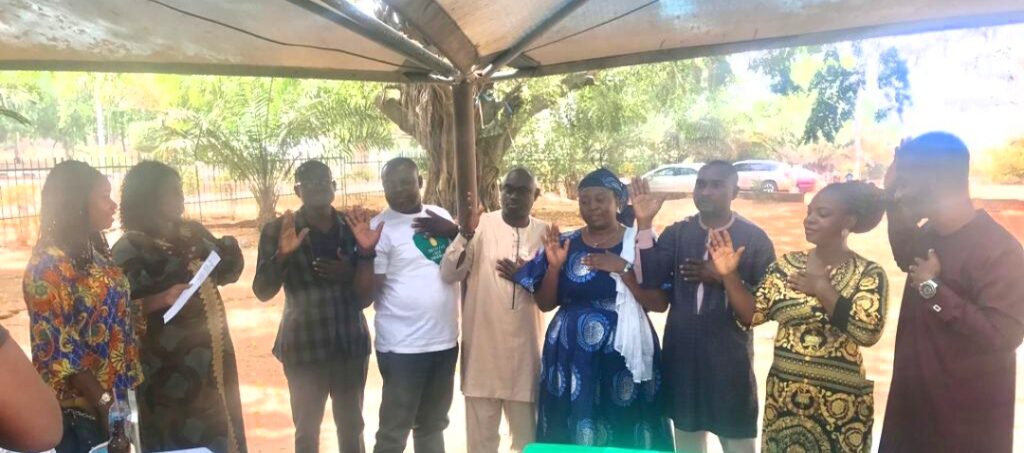 He appealed to members of the association to support the new officials to move the association to greater heights.
He vowed to work with other executive members in love, unity, mutual understanding to collectively promote integrity of the association.
Speaking earlier, the immediate past chairman, Mr Chris Agabi described the election as the most free, fair and credible polls.
Agabi commended the efforts of the Electoral Committee for the job well done before, during and after the election that produced successful candidates.
He further commended the contestants for behaving themselves by complying with the association's electoral guideline to ensure ATACA actualize smooth election in 2023.
The new executive members of the association have since taken their respective oath of office.