This post has already been read 287 times!
Queen Lilian Adebayo, wife of the Social Democratic Party (SDP) presidential candidate, Prince Adewole Adebayo, has urged Christian women to vote right by voting the SDP candidate because he is one that speaks for citizens and not himself.
While representing her husband at the Royal Light Chapel Faith Hill Prophetic Assembly's service on Sunday February 5, she urged the women to look inwards and vote for a party that would listen to the sufferings of Nigerians.
She said, "Mothers are the ones who suffer the most because you see your children, you can't pay their fees, you can't send your children out all by themselves.
"So I'm just here to say these things to us that regardless of what you see on TV or what you hear, we should look inward, who do we really want to rule this country the way that we will all want, that will not put himself first but will put the country first and the people of this country, the citizens".
Citing the story of Jesse and David in the bible, Queen Lilian said Christians should understand that a good leader comes from the lord, and Nigerians shouldn't be fazed by the candidates that have been presented as 'frontrunners' in the election.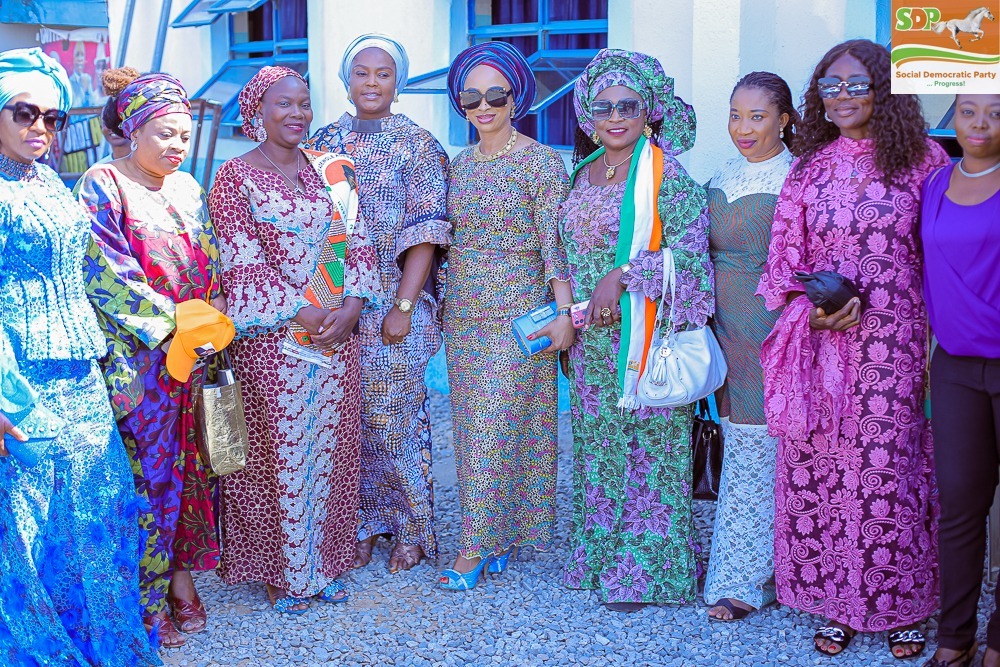 "This time is a very important time because we all need to choose right this coming election. We cannot take it for granted, and as Christians we all know that a good leader comes from the Lord. We have to play our parts as Christians as we all know the story of David in the Bible".
She described Prince Adebayo as the only fearless candidate who has spoken outrightly concerning the ills of the country, hence why he should be voted in.
"God only knows who he has chosen, fit to be the leader, to be president and that's what I've come to talk about here, to talk about the person of my husband. His name is Prince Adewole Adebayo; he is the presidential candidate of the Social Democratic party SDP. He might appear to look like the underdog, the media don't want to put him in front; they hear him but they thought to put him behind, not to put him in forefront so people will hear him talk about the problems of this country.
"So we should all come out this time around and vote right. Vote right means to look at all the candidates, what they've said and choose which one has spoken for you and not himself. And I can assure you that we have that person in my husband, who has come out boldly to speak the problems of this country while others are shying away from it".
"I plead for the support of everyone. The party logo is a horse, so on that day of election, you'll see the horse on the ballot paper, so that's the one you'll vote for, the president of this country", she said.
The ministering Bishop, Justice Great Oluwafemi Itomog ministered on the topic: "Every step of faith has been ordered divinely as a step of victory".
Queen Lilian's Entourage comprised of Madam Hannatu Molkulong – SDP FCT women leader, Madam Podibeze Peter – SDP AMAC Women leader, Mrs Pat Paul, Madam Christie Anteh and Grace Omugbe Anthony.