This post has already been read 163 times!
SunCity Africa Crime watch reports that the Chairmanship Candidate of the ruling All Progressive Congress (APC), Mr Emmanuel Ajah for 2022 Ivo Local government election in Ebonyi State, has been indentified as one of the culprits in the murder of Mrs Catherine Chukwu Okorie.
Mrs Catherine Chukwu Okorie from Amaonye Ivo LGA was murdered on 18th January, 2017 by her kidnappers who eventually forcefully took away her life.
According to a police investigative reports, Mr Emmanuel Ajah was among those arrested over his connection to the crime. He was later remanded in the Abakaliki correctional centre until sometime in 2019 when he was granted bail following induced actions of high profile politicians from the Ishiagu community of Ivo LGA.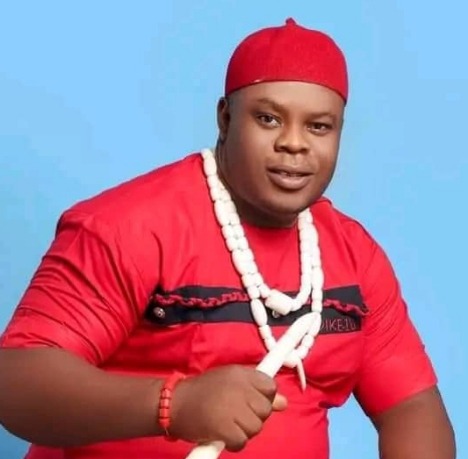 This media organization gathered that the tempo which Mr Ajah was released from the correctional centre was based on ill-health leaving many to wonder why would a bail be granted on such a heinous crime with sufficient evidences on his association to the murder of late Mrs Catherine Chukwu Okorie.
Mr Emmanuel Ajah recent emergence as the Candidate of APC for Ivo Local government area for the council election has raised dust in the area. Already, the Ivo Youths Forum has rejected his nomination and Candidacy stressing that he is made to be in the prison and not in the exalted office of chairmanship.
In a communique issued at her meeting held recently, they called on the governor of the state to immediately and change his nomination stressing it will further jeopardize the security of the area
The communique read in parts "That we are not oblivious of the relative peace, tranquillity and harmony we have experienced and enjoyed since around 2017 (when Emmanuel Ajah and others alleged to be members of his gang) were arrested, detained and subsequently charged for murder, kidnapping and armed robbery until recently when some of them were released on bail.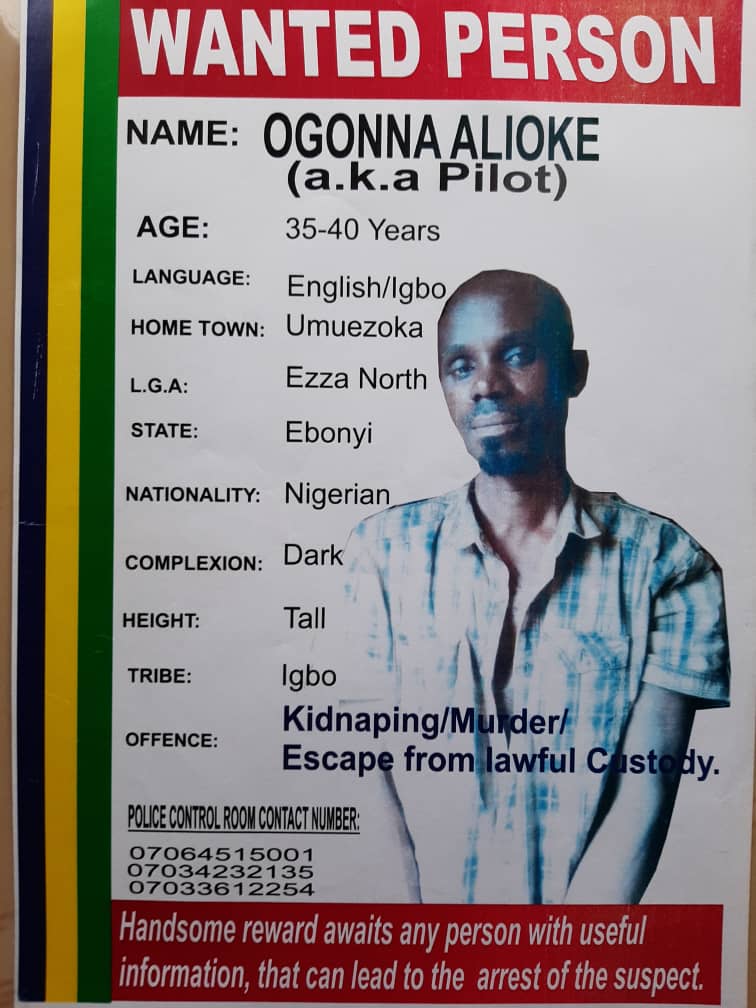 "That we are also very aware of the travails Ivo Local Government Area especially Ishiagu Community had gone through in the past; wanton killing, kidnapping and armed robbery. Very recent cases are; the killing of one Comr. Chibuenyi Stephen Okorie, a final year student of Political Science, Abia State University; the kidnap and subsequent gruesome murder of Mrs. Caterine Chukwu; the attack and armed robbery of Mr. B. P. Osita just to mention but a few;
"Worried that all these heinous crimes from police report following from their investigation fingered Mr. Emmanuel Ajah as being actively involved in omission and or commission of which he is still facing trials in various courts in Nigeria for the said crimes;
"Disturbed by the fact that Mr. Emmanuel Ajah confessed in his voluntary statement to the police that he benefited from the proceeds of crime from armed robbery of Mr. P. B. Osita to the sum of one hundred thousand naira only (N100,000.00) as his own share for linking and giving the armed gang necessary information to execute the said armed robbery".
"Perturbed, disturbed and baffled that Mr. Emmanuel Ajah is only on BAIL ON HEALTH GROUNDS; as he was only granted bail on the ground that he has a COMMUNICABLE AND INFECTIOUS DISEASE (TUBERCULSIS) and may infect other inmates if allowed to stay at the correctional centre;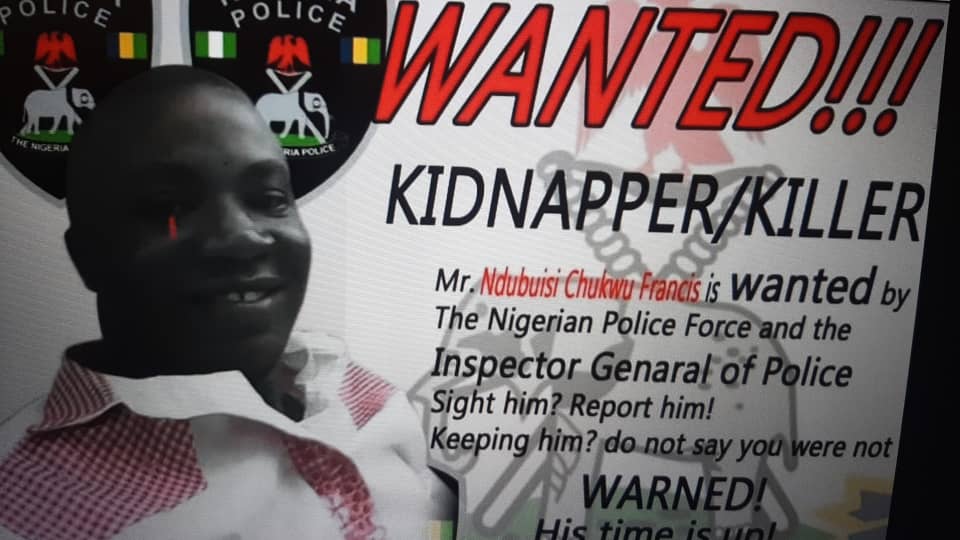 "Surprised at the rumour making the round that the All Progressive Congress, APC nominated and subsequently adopted Mr. Emmanuel Ajah as their consensus candidate;"
"Considering the fact that Mr. Emmanuel Ajah is still sick with COMMUNICABLE DISEASE and facing series of criminal trials within and probably outside Ebonyi State";
"Conscious of the fact, implications and or likely embarrassment the probable conviction of Mr. Emmanuel Ajah may cause us as Ivo people having regard that APC is the ruling party in our dear State, if eventually/unfortunately Mr. Emmanuel Ajah is elected as the Chairman of Ivo Local Government Area"
"That we are aware that the Governor of Ebonyi State attended the burial of one of the victims alleged to have been committed and or supervised by Mr. Emmanuel Ajah, wherein the Governor promised to do everything within his powers to ensure that those behind the said kidnap and gruesome murder of Mrs. Okorie were brought to book, prosecuted and brought to justice".
"The governor went further to honour the said victim by constructing and naming a road after Mrs. Catherine Chukwu Okorie".
"We are shocked that those fingered and indicted by the Police investigation report to the said crimes and that are still facing criminal trials rather appears being rewarded or better still 'compensated'"
"That we are convinced that the emergence of Mr. Emmanuel Ajah as Ivo Local Government Chairman, criminals will be emboldened and crimes which had since 2017appeared to have been diminished, shrank and truncated will sure reinforce itself and fight back."
"It is our finding that Mr. Emmanuel Ajah is facing trials in the following cases;
Case No: HSC/3C/2017 – Murder
Case No: HSK/4C/2017 – Kidnapping
Case No: HSK/7C/2017 – Armed Robbery"
"We therefore resolve that we shall bring this communique to the further notice of all the security agencies requesting them to investigate the facts of this communique and give security advice and or reports as maybe appropriate with respect to the matter in issue".
"It is our further resolve to write to the Executive Governor of Ebonyi State as the leader of the APC in Ebonyi State. Also, we shall notify the Executive Chairman, Ivo Local Government Area for them to reconsider their position in this matter and save the live and properties of our people"
"That we shall be left with no other option than to use other legitimate conventional means to pursue our demand starting from the National body of the APC if we are not satisfied with the response emanating from this communique. A stitch in time saves nine".