This post has already been read 142 times!
Determined to combat the menace of unemployment in the country, the National Directorate of Employment (NDE) has kicked-off the orientation training for 990 youths of Basic National Open Apprenticeship Scheme, B-NOAS and Advance National Open Apprenticeship Scheme, A-NOAS, in Oyo State.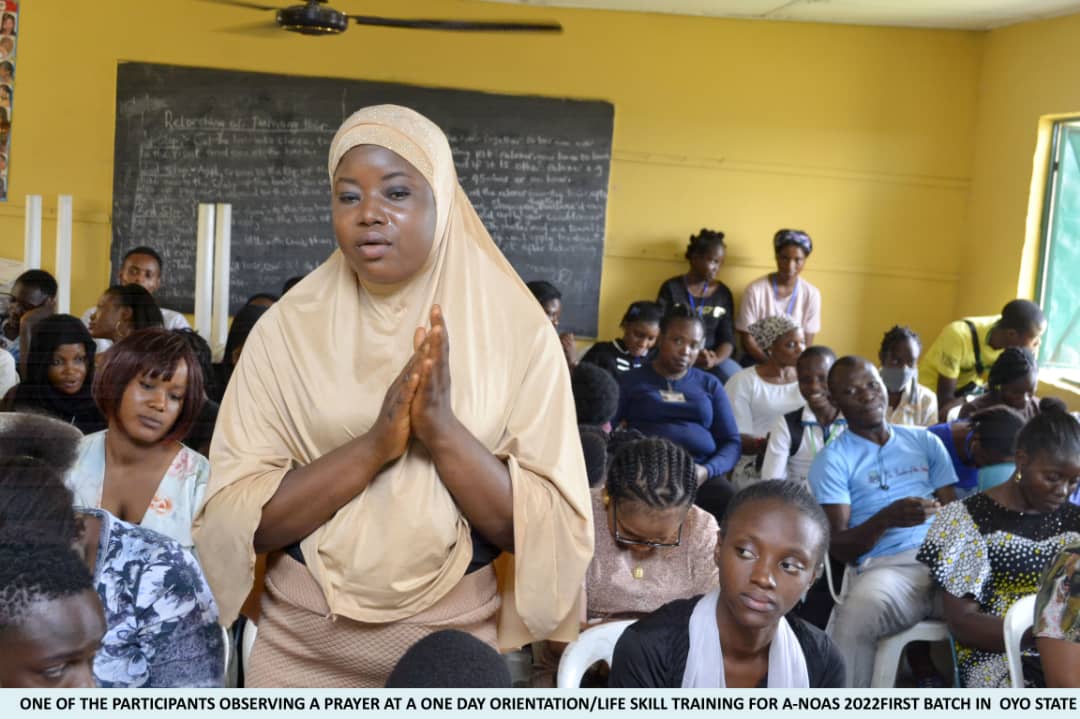 Speaking at the orientation programme for the trainees in Ibadan, the NDE Director General, Mallam Abubarkar Nuhu Fikpo, who was represented by NDE Oyo State Coordinator, Mrs Olayinka Olayemi, said the vocational skill training further demonstrate NDE's genuine desire to root out poverty, joblessness and creation of employment opportunities for the teeming unemployed youths in the country.
He pointed out that unemployment is a ravaging scourge but assured that, NDE is working tirelessly to bring it under control.
"Today, a total of 330 trainees, drawn from the three Senatorial District in Oyo State would be absorbed into the Advanced National Open Apprenticeship Scheme (A- NOAS).
"Trainees would undergo rigorous advanced training in their chosen trades for a period of three months."
"Similarly, 660 trainees of Basic National Open Apprenticeship Scheme (B-NOAS) would also be imparted with relevant demand driven skills within the same period (3 months)."
"Some of such demand driven skills include Catering, Fashion Designing, Hair-dressing, Electrical Installation, Shoe-works, GSM repairs, Computer among others."
The DG assured that the training programme would transform lives amazingly, and further deepen the Nation's collective drive towards employment generation and poverty reduction in the country.
Also speaking, the Director Vocational Skills Development, (VSD), Mallam Isa Abdu, who was represented by Mrs Abiodun Dada, urged the trainees to give due seriousness and commitment to the scheme.
He noted that the trainees will be attached to master trainers who will impact the needed skills in them.
He also hinted that outstanding trainees at the end of the training would benefit in NDE kits disbursement and Resettlement Loans Scheme (RLS).
The Head of VSD Department, Engr. Paul Ilori, who was represented by Prince Siyanbola Abiola, thanked Oyo State Government and the good people of the State for their tremendous support to the NDE in the fight against unemployment.
He charged the participants to give due seriousness, commitment and develop a focused and healthy attitude towards the training.
The trainees on their part lauded the NDE vocational skills initiative and appealed that the scheme should be sustained, pointing out that it will go a long way in reducing poverty and unemployment in the country.