This post has already been read 180 times!
The National President of the Association of Local Governments of Nigeria (ALGON), Hon. Alabi Kolade David, the National Executive Council (NEC) across Nigeria as well as the Board of Trustees led by Odunayo Ategbero have commended the members of the Department of State Security (DSS) and the Nigerian Police Force for restoring sanity, maintaining Law and Order after Thursday's invasion of ALGON's national office in Abuja.
Speaking in a statement issued by his Media Office in Abuja, the ALGON National President described the the action of one Abdullahi Maje who mobilised thugs to break into the Headquarters of ALGON in Maitama, Abuja, as "another example hooliganism."
He said that ALGON is a well structured Association with men and women of honour who are law abiding and have ample respect for the rule of law and as such will never join issues with detractors, even when the red line is crossed, but will always be on the side of the law.
He said that the gentle disposition of the present leadership with it's crop of intellect and celebral Chairmen "should not be misconstrued or taken for granted for any one to smear the Association."
It will be recalled that the Suleja Local Government Chairman, Hon Abdullahi Maje (who is not a NEC Member) has at several times made unsuccessful attempts to break into the Headquarters of ALGON with all manner of lies and circulating misleading information bothering on the leadership of the Association.
In his reaction, the Chairman Board of Trustees of ALGON, Hon Odunayo Ategbero described the action of Abdullahi Maje as "distractionary to the on-going transformation in the Association."
He said that ALGON is one and indivisible and has never had it so good and peaceful than now under the Alabi leadership.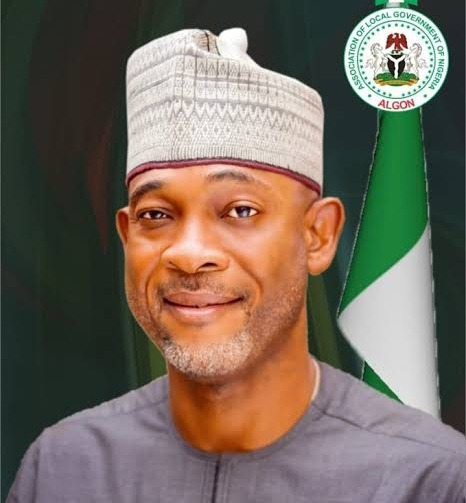 He pledged the continued support of members of Trustees to ALGON while insisting that absolute loyalty to the Hon. Alabi's leadership is not negotiable.
In his own reaction, on behalf of the National Executive Council members, the National Organising Secretary, Hon. Ezekiel Rabuet of ALGON Adamawa along side his Kano ALGON counterpart Hon. Muhammad Bappa Takai Sanidescribed Maje's continued disturbance to ALGON as "unfortunate", calling for an end to "such irresponsible act."
Deputy National President, Hon. Jega Marshal Shehu who arrived shortly after the incident, condemned the incident, hailing the security agencies and insisted that ALGON under Alabi will "remain even more united and focussed to continue to pilot the affairs of the Association."
In the meantime, while the National Office said it has taken audit of the extent of damage during invasion on Thursday, normalcy has since been restored with official duties in progress.