This post has already been read 161 times!
As political alignments and re-alignments in the race of who succeeds Governor Yahaya Bello of Kogi State continues, members of Kogi Youths Forum have reiterated their commitment and determination to support the Governorship ambition of Alhaji Abubarka Ibrahim Idris, who is fondly known as Abu Ibro.
The members of the Youths Group at an enlarged meeting held at Wisdom Hotel, in Anyigba pledged their unalloyed loyalty to Abubarka Ibrahim Idris whom they described as a competent and compassionate politician that is capable of taking Kogi State to the next level of development.
Addressing delegates from across the twenty one Local Government Area of the state, the Convener of the meeting and National Coordinator of the Youths Forum, Mr Attah Emmanuel said the Youths Forum which newly discovered the passion of Abubarka Ibrahim to empower the people of Kogi State deemed it wise to promote and support his Governorship ambition.
He maintained that Abubakar had understudied his father's leadership style and had remained a force to reckon with.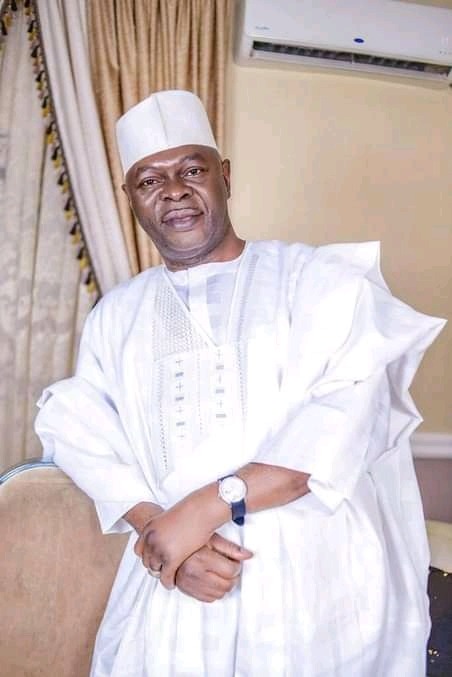 His words "first I will like to sincerely tender our apology for identifying with him lately. Politics is all about interest and our interest was channels towards a wrong dimension in the last election.
"We had realised our mistakes and we are back on track. Abu Ibro is our choice of candidate right now and God will allow us to realise our agenda.
"He is a youth that is focused, a philanthropist who had sacrificed a lot to maintain both his structure and that of his father. He will assist people without considering ethnic or other primordial sentiments. I think such an individual deserves our attention."
Attah however pleaded with Alhaji Abubarka not to be detared by opposing forces saying God has the power to select a leader that will promote the cause of humanity.
Also speaking at the occasion, the Youth coordinators from the Central and Western Senatorial District, Mallam Umar Omeiza and Adelakun Otitoju vowed to mobilize youths across the state to support "Abu Ibro" ambition.