This post has already been read 184 times!
Determined to effectively equip unemployed persons with vital skills that would lead to job creation and poverty reduction in the country, the National Directorate of Employment, NDE, has organised a sensitization training for her recent loans beneficiaries which comprises of three Start Your Own Business trainees and twenty unemployed women trained in shoe and bag making in Oyo State.
Speaking on behalf of the NDE Director General, Mallam Abubakar Nuhu Fikpo, at the orientation and loan disbursement ceremony in Ibadan, the NDE Oyo State Coordinator, Mrs Olayinka Olayemi, said the training was designed to strengthen the spirit of entrepreneurship, creativity, innovation and self-reliance among the beneficiaries with a view to assisting them set up their own businesses.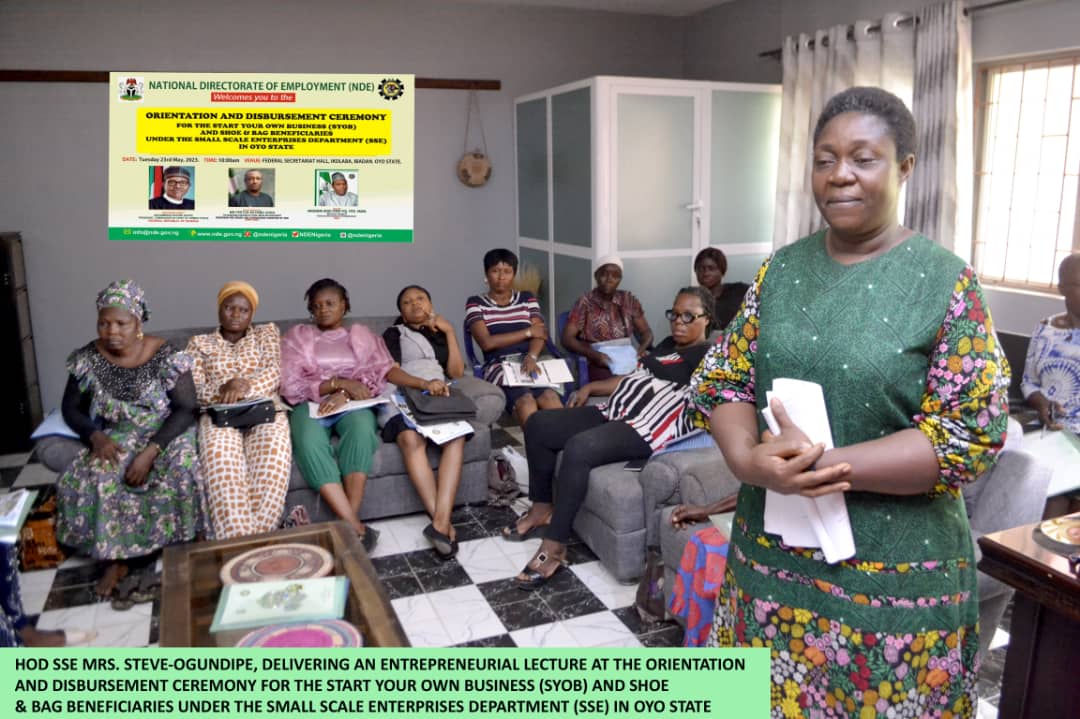 The Director-General advised the beneficiaries to ensure that they make judicious use of NDE loan facilities and assured that the agency will continue to empower unemployed persons with needed skills and funds to start-up their own businesses with ease.
Also speaking, the Head of Department, Small Scale Enterprise, SSE, Oyo state, Mrs Steve Ogundipe, thanked the Federal Government for the rare opportunity given to youths of the state to start and enhance their businesses. She pointed out that the support from the government is not a grant but loan which beneficiaries must pay back on monthly basis after the moratorium period.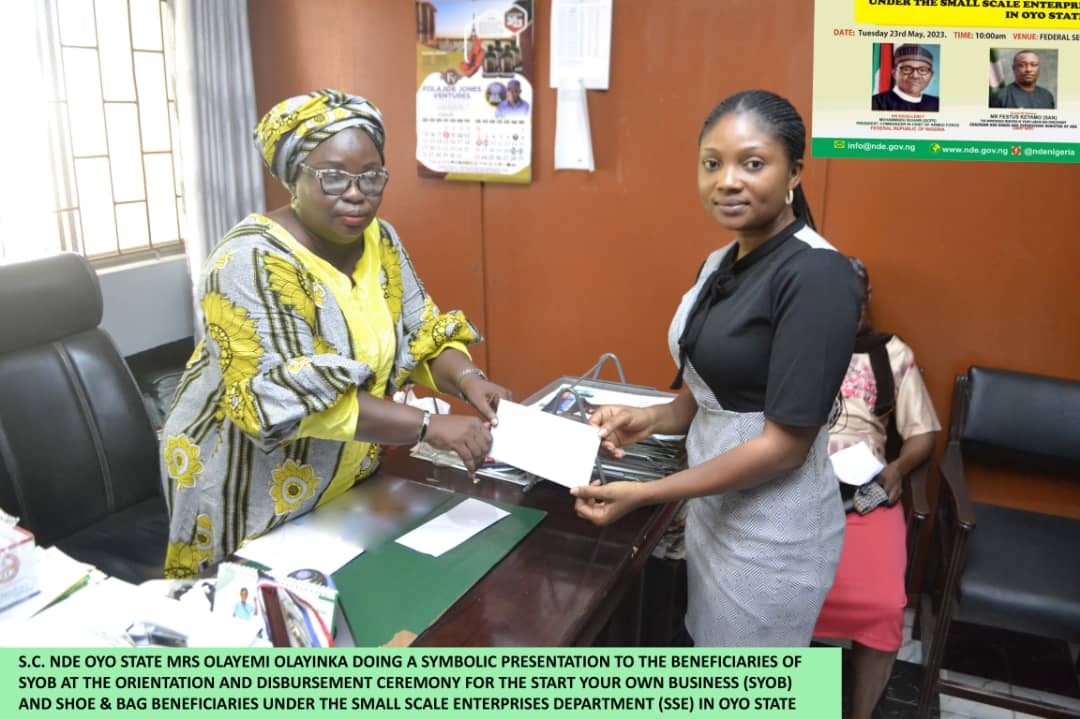 The three SYOB beneficiaries who are graduates are to receive the sum of five hundred thousand naira (N500,000) while the 20 WEB Shoe and bag making trainees are to receive twenty thousand naira each ( 20,000) to start their businesses.
During the orientation training, beneficiaries were exposed to the importantants of Costing, Financial Integrity, Insurance, Stock Taking and Book keeping among others.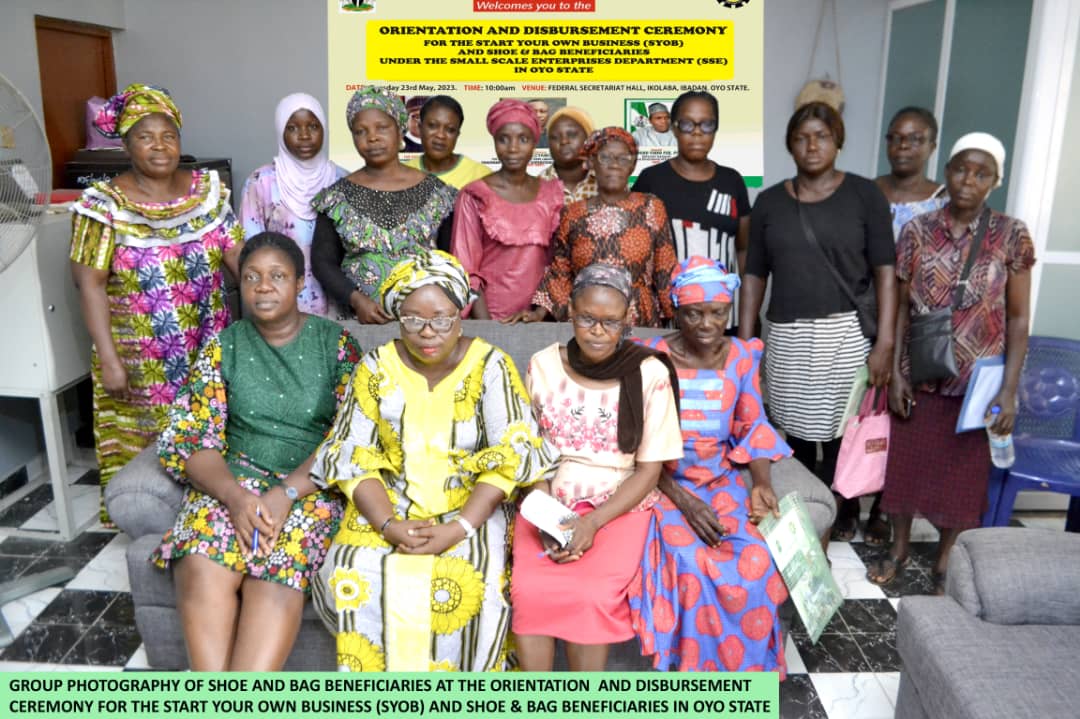 The head of Oyo NDE Women Employment Branch, WEB, Mrs. Folashade OgunLeye, advised beneficiaries to always exhibit a high level of commitment and discipline to ensure that the goal of training them in income generating activities for mass employment and poverty reduction is achieved.
ABUJA BUSINESS REPORTS NEWSPAPER & MAGAZINE