This post has already been read 128 times!
The presidential candidate of the Social Democratic Party (SDP), Prince Adewole Adebayo has said the fight against corruption in Nigeria needs to start from inside the government, for it to be successful.
He said his party will change the mode of fighting corruption, as Nigeria has been getting it wrong all these while.
Prince Adewole was speaking at the Centre for Awareness on Justice and Accountability (CAJA) Integrity Award Public Lecture, which held on Thursday, December 14 in Kano State.
The theme of the event was 'Promoting Integrity as a way of Fighting Corruption'.
He said, "We are getting something wrong in Nigeria; government cannot fight corruption in Nigeria, government can only fight corruption inside government. Why we have failed is that government is not fighting corruption inside government but is fighting corruption inside other people's bed room, so we'll change that".
He further noted that there is a need to watch out for the institutions used to fight corruption because corruption is capable of capturing institutions.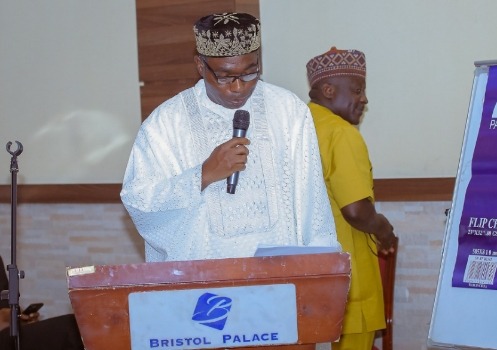 "Corruption is dangerous to institutions; any institution that you can use to fight corruption, corruption will capture it. So we must watch out for institutions, including religious institutions".
"The thieves sit in the front and the hard working people sit at the back when you go to the mosque or you go to the Church. So you have to make sure these institutions are not captured", Prince Adewole said.
He further said that the government must be willing to keep policemen with integrity at the top in order to help tackle the problem of corruption.
"There's a fight between the police and the government – a good police knows that people in government will go to jail, that is why they look around to look for bad policemen to put on top of the good policemen".

Dignitaries present at the event were – Prof. Usman Yusuf, Professor of Haematology-Oncology, Former Executive Secretary, National Health Insurance Scheme (NHIS), Barr. Solomon Dalung, Former Minister, Federal Ministry of Youth & Sport Development, Malam Auwal Musa Rafsanjan, Executive Director, Civil Society Legislative Centre (CISLAC) and Kabiru Dakata, Executive Director, CAJA, Pst Ade Alabi, Pst Light, Engineer Yusuf Salisu Buhari, SDP vice presidential candidate, Senator Ugochukwu Uba, Mr Patrick Anethua, Chief Godwin Osigbeme, members of the SDP Presidential campaign organization and others.
The event was organized by CAJA in collaboration with The Penlight Center.