This post has already been read 116 times!
…Presents Its Maiden Magazine
It was another Monday with a difference, August 16, 2021 as the National President of the Association of Local Governments of Nigeria (ALGON), Hon Alabi Kolade David recieved one of the frontline Civil Society groups in his Bariga Council Headquarters in Lagos State.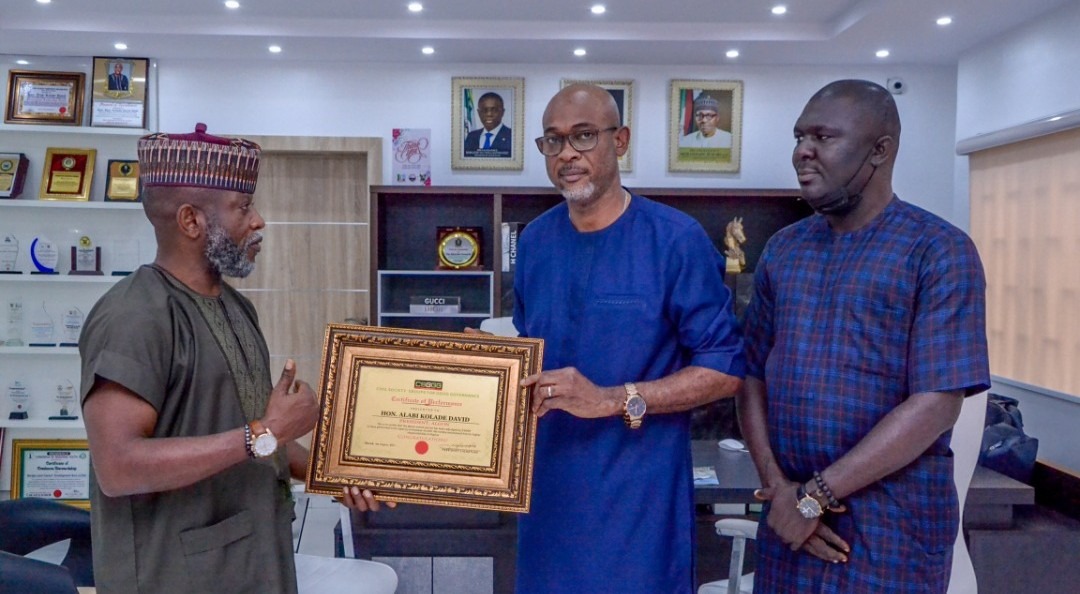 The coilition, Good Governance Network, led by its President, who equally doubles as the publisher of the CSO News Watch, Commrade Ogakwu Dominic Ogakwu in company of Hon. Wilson Wale when the duo paid a courtesy call the the ALGON National President.
Part of the high point of the visit was the honour and presentation of the maiden edition of CSO News Watch magazine to the Executive Chairman of Bariga Local Council and in his capacity as the ALGON National President.
The honour has been described as another testimony of his value-oriented administration in that dual capacity, pareticulary as he was honoured with a Certificate of performance as the most accomplished National President of ALGON.
Our correspondent in a statement by the the ALGON media office, members of the National Executive Council (NEC), Board of Trustees (BOT), as well as the entire Management and Staff of ALGON National Headquarters congratulated Hon. Alabi on the recognition and wished him a more purposeful leadership as bothe the council chairman and ALGON National President.
ALGON National President, Hon Alabi Kolade David (middle) Commrade Ogakwu Dominic Ogakwu (left) and Hon Wilson Wale when the duo paid a courtesy call and presentation of the maiden edition of the magazine