This post has already been read 138 times!
Immediate Past Special Adviser (SA) to the Governor of Imo State on Diaspora Affairs and sitting Councillor for Penn Ward Wolverhampton, United Kingdom, Hon. Cllr Celia Osakwe-Hibbert has collaborated with Albertiqs Foundation and Wemy Industries Ltd to celebrate Eid al-Adha with the Imo State Muslim Community. 
She said in a statement on Tuesday that "Bearing COVID-19 in mind, the trio organised the distribution of facemasks and sundry items to assist in ensuring our Muslim brothers and Sisters celebrate safely in Owerri Imo State capital.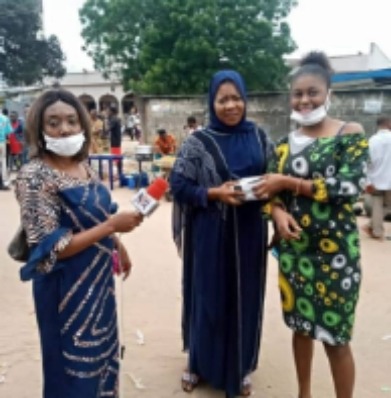 "Remember that in line with the CoronaVirus pandemic, Hajj deliberately welcomed much fewer pilgrims than the usual 2.5 million people who would usually attend.
"In Fact this year, only 60 thousand Saudia Arabian citizens and residents were allowed to partake."
Hon. Celia, unapologetically seized this opportunity to challenge all Imolites both in Diaspora and at home to use the moment to reflect on how ready "we really are to make that ultimate sacrifice, to ensure we have a better future in Imo State?
"This is because the Eid al-Ahda festival is the "festival of sacrifice", Eid al-Adha commemorates the prophet Ibrahim's readiness to sacrifice his son in order to demonstrate his dedication to God.
"An ultimate sacrifice in deed. Although the question now is what can we sacrifice? No one is asking us to give up our lives but we must be prepared to sacrifice.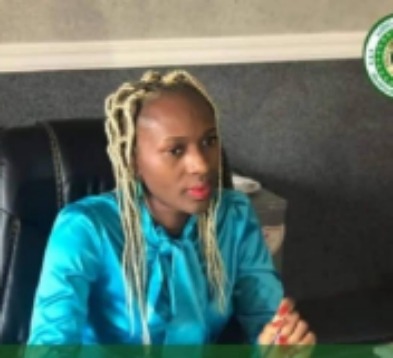 "For instance, don't throw dirt outside your car or on the public floor, don't over charge buyers, causing unnecessary inflation and hardship.
"Please sell unexpired products, teach students and mark them on merit, when given contract, do the job, not eat the cash, arrive on time for meetings not agree on 3pm and show up at 5pm; time is money.
"Fix your vehicle, don't pick up passengers knowing you'll break down. Stop sharing fake news and slandering people, stop kidnapping and killing, desist from political bigotry, volunteer your time etc.
"Sacrifice the cheap gains today and let's join hands with the Government in building a sustainable Imo for all", she counselled.