This post has already been read 392 times!
In a renewed drive to check the rising spate of unemployment in the country, the National Directorate of Employment (NDE) has began the registration of unemployed persons across the 33 local government areas in Oyo State.
Speaking on behalf of the NDE Director General, Mallam Abubakar Nuhu Fikpo, on the conduct of the exercise in Ibadan, the NDE Oyo State Coordinator, Mrs Olayinka Olayemi, said the event which kicked-off from April 17th will be concluded on May 5th at the Directorate state office, Federal Secretariat Complex, Ikolaba, Ibadan and across the various LGAs was in line with the agency's mandate to maintain reliable databank of unemployed persons in the country.
The Director-General noted that so far, the turnout of the exercise has been very impressive and urged all categories of people who are currently unemployed to ensure they captured in the on-going nationwide registration.
He pointed out that over the years, the NDE which is the foremost federal Government agency with the mission to design and implement job creation programmes has continued to evolve schemes that promotes attitudinal change, employment generation, poverty reduction and enhance wealth creation.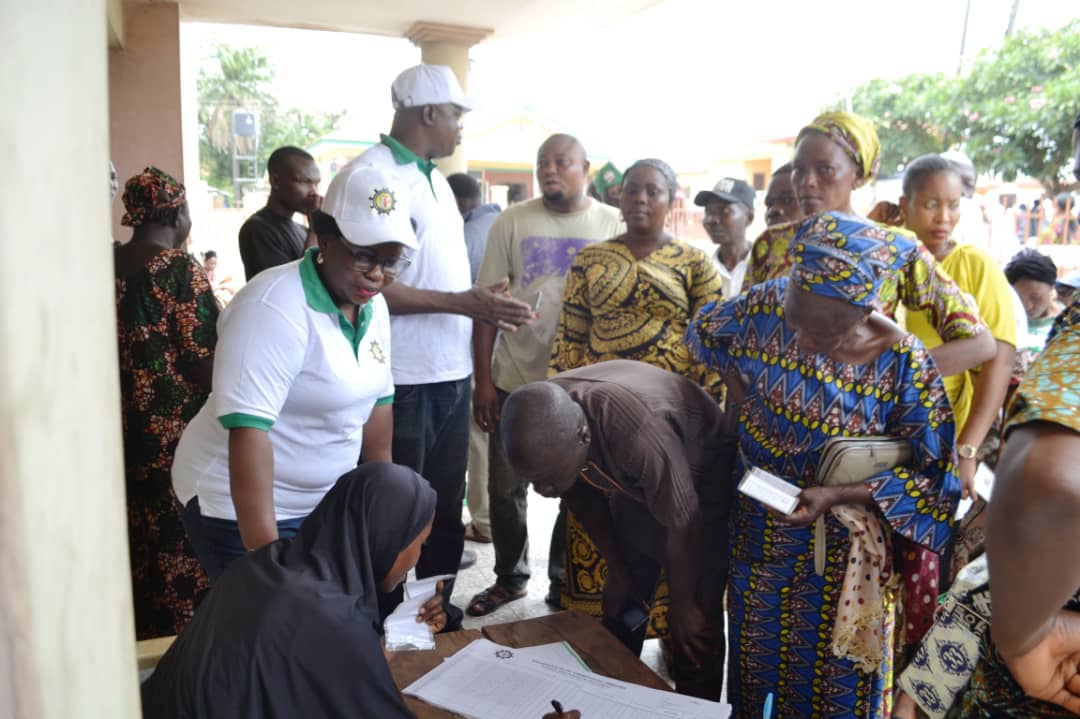 It would be recalled that the NDE was established in November, 1986 with the mandate of tackling the problem of mass unemployment in Nigeria.