This post has already been read 121 times!
The Publisher of Green Savannah Diplomatic Cable, Mr Sunday Oyinloye, is set to lead a campaign against ritual killings among the youth in the country.
Oyinloye, who is also the National Convener of #Ngloryback, disclosed this in a statement signed by the Campaign's Director of Media and Public Relations, Malam Abdulrahman Aliagan in Enugu.
According to him, the campaign tagged "#Ngloryback" is aimed at putting an end to ritual killings in the country, particularly money-making rituals which was becoming rampant among the youth looking for a shortcut to wealth.
Oyinloye, who was recently appointed the Africa Director of iSubsahara, an arm of iPublish House, Canada, said the development had further damaged the image of the country.
He added that iPublish House Canada was partnering with Green Savannah Diplomatic Cable on the project.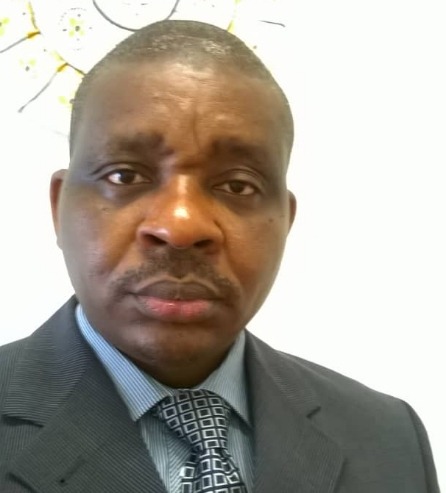 "The campaign was designed to sensitise Nigerians about the negative effects of ritual killings and also support relevant government agencies saddled with the responsibility of sensitising the citizens towards national rebirth," he said.
The statement said that Oyinloye during the inaugural meeting held virtually disclosed that the campaign was to rescue the country from ritual killers, who were bent on damaging the image of the country and also creating the wrong impression that hard work is unprofitable.
The publisher said he was worried at the rate innocent Nigerians were being killed for money rituals, particularly girls whose body parts were sometimes severed and sold at ridiculous prices.
"The rate at which younger ones, even children are looking for money is scary, embarrassing, senseless and is painting our dear country in a very bad light to the outside world.
"This is why my media outfit, Green Savannah Diplomatic Cable has taken it upon itself to raise a serious awareness campaign to stem the tide of this ugly and ungodly situation we found ourselves.
"I want to call on Nigerians, particularly the youth, relevant stakeholders, and development partners at home and abroad to join hands with #Ngloryback team as we engage in the aggressive media campaign against ritual killings and bring sanity back to our various communities.
"We believe this campaign will lead to attitudinal change among the youth who form the bulk of our population and further enhance the safety and security of all Nigerians.
"Ritual killings in our country must end now so that we can bring back Nigeria's glorious past and heritage in order to secure the future of the younger generation," he said.
The national convener also called on the three tiers of government to create more employment opportunities for the teeming Nigerian youth and provide a conducive atmosphere for the entrepreneurs in the country to thrive in their businesses.