This post has already been read 98 times!
The Paramount ruler of Igala Kingdom has appealed to Nigerians to desist from those Bobby traps that brought the country to it's present circumstances.
His Royal Highness (HRM), Gabaidu Mathew Alaji Opaluwa (Oguche Akpa 11) made the appeal at the Two – Day Italo Annual Festival that ended yesterday at Prince Abubakar Audu University stadium Anyigba, Kogi State.
Gabaidu, Mathew Alaji Opaluwa admonised the Igala sons and daughters at home and in diaspora, to close rank in the tasks of building unity, love which had been the source of strength of the kingdom.
The Chairman of the Italo Festival, Dr Paul Ahmodu commended HRM, for his proactive leadership exploit that led to the revival of the Italo festival earlier suspended as a result of some top level disagreement in the last seven years.
While rolling out the history of Italo, he lauded the effort of chains of previous Atah Igala including late Gabaidus Ogwuche Akpa and Atabo Ijomi, the duo that tackled the colonial masters in 1919 that resulted in the establishment of Italo, which was consolidated in 1932.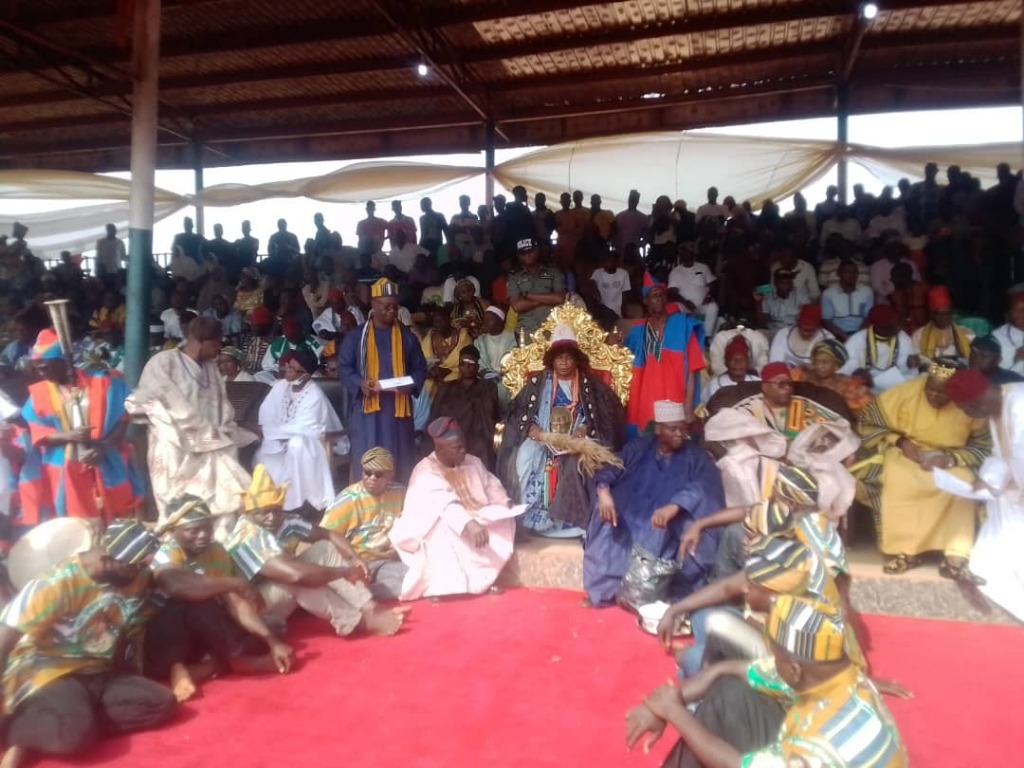 The Chairman and medical consultant, Dr. Ahmodu charged Igala sons and daughters particularly, the political elites to learn from their past mistakes by desisting from politics of greed, thuggry, self enrichments that has brought the Kingdom to disrepute.
"The greatest burden of Igala Kingdom today, is politics of greed, thuggry, blackmailing, self enrichments, used and dumplings of electorates and killings".
HRH, Dr. Usman Obaje who led other first class chiefs in Royal Greating to Gabaidu, thanked him for reviving Italo within two months he gave the directive to his Royal committee.
While acknowledging the Royal Magesty for his policies of inclusiveness, Gospel of peace, unity, security and zero violence, he assured him of massive attendance to the next festival.