This post has already been read 144 times!
The Oyo State Government has inaugurated Environmental and Social Safeguard teams in the State, with an aim to ensure that out-of-school children captured and re-enrolled in the Better Education Service Delivery for All (BESDA) programme are taught in child-friendly environments without any form of threat.
Speaking at a 2-day orientation training for the newly constituted local environmental and social safeguard teams in Ibadan, the Executive Chairman, Oyo State Universal Basic Education Board (OYOSUBEB), Dr. Nureni Adeniran outlined that, part of the team's priorities under supervision of the board is to strategize to consolidate on the gains of ongoing Better Education Service Delivery for All, BESDA programme in Oyo State.
Adeniran listed some of the priorities of the team to include promotion of children's right in the locality; report cases of any form of child abuse in schools; report adults vulnerable to radicalization and enhance compliance to safeguarding procedures and effective use of Grievance Redress Mechanism boxes, among others.
He said the members selected across the 21 BESDA Focus Local Government Areas, will help reduce adverse socio-environmental impact that may arise in the implementation of development projects.
The OYOSUBEB Boss hinted that the State Government hopes to motivate and retain "these innocent children into the formal school system for a functional education", emphasizing an all-inclusive participation in the educational sector.
Dr. Adeniran charged members of the team to face the challenges ahead with courage, sincerity of purpose, so as to merit and foster the high expectation of the people.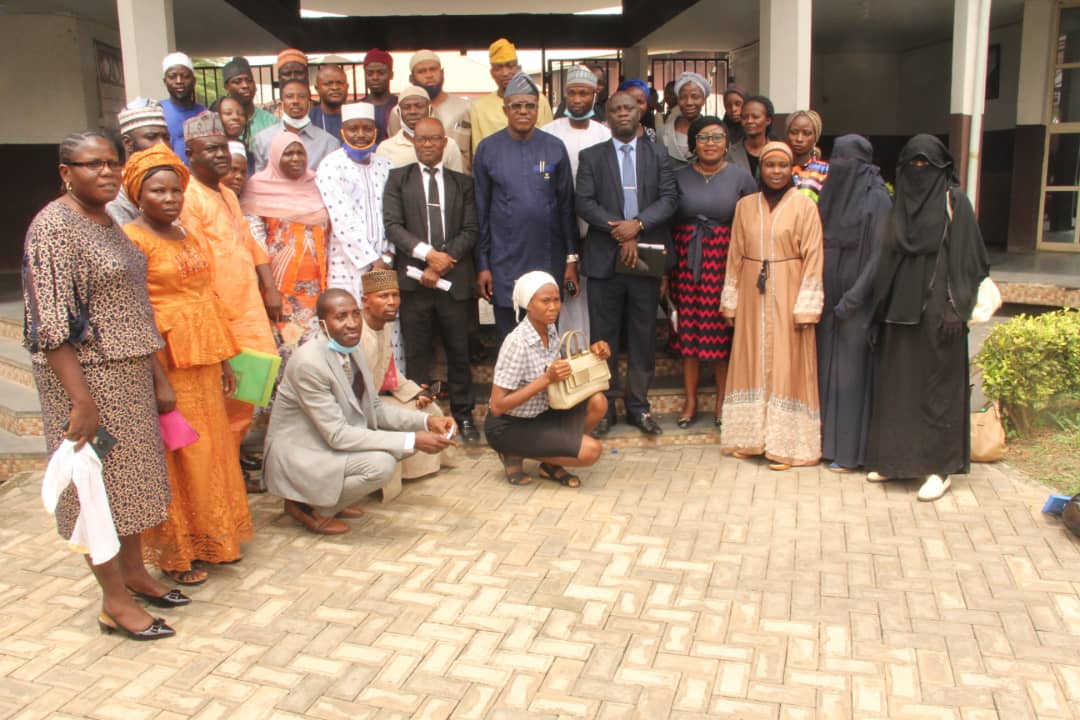 "The idea of Environmental and Social Safeguards was conceived in BESDA as an operational procedure designed to mitigate and minimize adverse environmental and social impact that may arise in the implementation of development projects. Environmental and Social Safeguards also have pro-active dimensions to try to increase chances that development projects deliver better outcomes for people and the environment", he said.
"Your assignment demands a high sense of responsibility, a large heart, total loyalty to your communities, local governments, the Board, the State and Nigeria, as a whole".
Speaking further, Adeniran said, "We see you as leaders in your assigned duties. We therefore expect you to discharge your duties with a good sense of judgement, strong will and dedication".
He therefore reiterated that Oyo State Government, under the leadership of Governor Seyi Makinde is committed to ensuring that out-of-school children in the State are reduced to the barest minimum, as they access qualitative education.