This post has already been read 194 times!
Muhammad Auwal Ibrahim, a student correspondent with the Abuja Business Reports newspaper has been declared the winner of the inaugural Lekan Otufodunrin Journalists Award.
Ibrahim, was announced as the overall winner on Sunday at a virtual ceremony held to mark the 57th birthday of Otufodunrin, an accomplished journalist, and media career development specialist.
Recall that Abuja Business Reports has reported last week that he was shortlisted alongside four others out of the 61 entries received.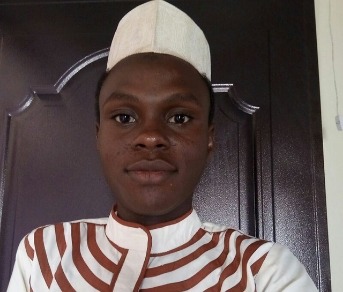 The Lekan Otufodunrin Student Journalists Award was initiated to celebrate outstanding student journalists in the country. It was initiated by two of Otufodunrin former junior colleagues at The Nation, Shehu Olayinka and Late Yinka Akintunde.
According to the Judges report for the award, the story by Muhammad Auwal Ibrahim on "How Nigerian State Governments Poorly Interacted with Citizens via Emails During COVID-19 Pandemic, Despite ICT Advancement" addressed a critical issue of public interest.
"Ibrahim's winning piece looks at how the Nigerian government, in the face of the global pandemic, interacted poorly with citizens electronically despite numerous announcements and publications that the government has put in place to address people's concerns and inquiries during the pandemic.
"The creativeness and uniqueness of the story takes it ahead of other nominees who, to their best, also touched on challenges and failings by the government in their primary assignment.
"The story's depth exposes government at all level continuous lack of understanding of the advancement of Information and Communications Technology (ICT) in ordinary citizens' day-to-day lives," the judges stated.
While responding to winning the award on behalf of the winners, Ibrahim said he was delighted and stressed the need for journalism to be used to promote public good.
The first-prize winner will receive N70,000, the Second prize winner, N50,000 and the third prize, N30,000. There are other undisclosed cash prizes for other winners.
Ibrahim defeated sixty student journalists from various tertiary institutions nationwide to emerge champion of the inaugural competition.
Mr Otufodunrin also congratulated the winner and the runners up while commending the high quality of entries.
He said the stiff competition for the award is indicative of the capacity of student journalists in the country.
This is the fifth award named after Otufodunrin, Executive Director of Media Career Development Network.